This is a fairly new term to me when it comes to my role as faculty. After reading "Teacher as Curator: Capture and Organize Learning Materials with Web 2.0 Tools" by Ted Curran, it makes a bit more sense to me.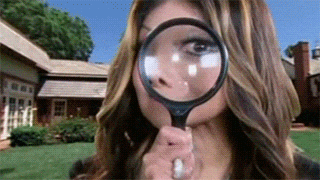 It often feels like a very big responsibility…making sure that we have the most current and relevant information on our topics to bring to the students…when there is SO MUCH information out there!!! As Ted writes, it's about "sifting through everything with a discerning eye, highlighting the very best available, and making it easy to find." That feels like a daunting task given that most of the information is always changing so needs to be regularly updated. I really appreciated a fellow Extend mOOC participant's comment about curation being more than "simply selecting items, it needs to include a level of research, thought, and care."
I want to say that my definition of curation would be about trying to find reliable, current, easy to access information/resources on topics related to my courses and providing easy access for my students to go through for themselves. The key I think is that we need to spend time putting this together and not just "throwing it out there," without that research and effort. As I work through this module, I will hopefully have a better grasp though!
MelRad