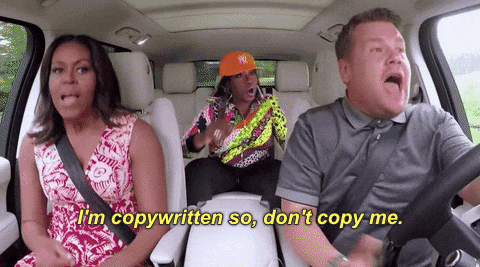 One thing I often find difficult, is when I find a resource that I love and can't seem to track down the information I need to give credit to the original authors!! I like the idea of Creative Commons in that you can quickly and easily see how/if you can use/adjust something that you find. When trying to "curate" information for students, this will be helpful for them as well as they will easily know how they themselves can use the resources I put together for them or how they can use information that they find when they are doing their own research. I am looking forward to learning more about OERs in the later part of this module.
Once question I hope to have answered as we move through this module is "are the creative commons resources only available on creativecommons.org or am I just missing a setting I should be using on my search engines?" I'm not sure if that is a silly question or not. Maybe I'm not understanding this whole Creative Commons thing at all!
I find Cog Dog's view on this quite interesting, particularly when he talks about how "what is more important than licenses is providing gratitude via attribution for someone else's media that you use." Now THAT should be the main focus…giving credit where credit is due!
MelRad